ccording to Niall FitzGerald, "If you want to grow, you need to focus on what enables growth."
This article is not about a quick fix or a magic wand that can wish away all the challenges. This article is about the careful execution of strategies that would produce growth overtime and on a consistent basis. A number of organisations during the pandemic have had customers flock to their business for solutions and because they were not ready for growth or capable of sustaining it, they made a complete mess of what should have been …
There are some strategic choices at company's disposal. They include; creating new markets, changing the rules of the industry and serving the broader stakeholder needs. Take for example Nike's decision in 1995 to evolve their brand beyond sport shoes to golf apparel, balls and equipment. Nike at the time was considered an amateur in that category. But few years later, they were able to establish a foothold in that category. Tiger Woods, one of the sport's top players even switched golf balls from the sport's top brand Titleist to that of Nike. Nike was able to orchestrate growth by expanding into a new category. And this has been the strategy they have employed to extend their brand beyond their core.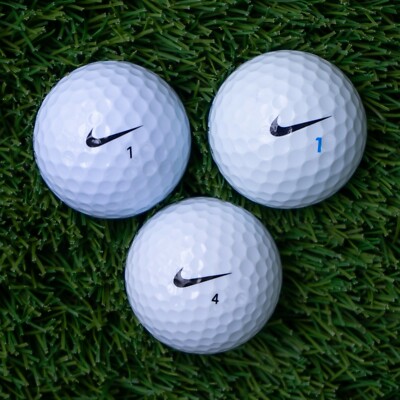 Companies can also grow by including new categories, taking on new positionings, new price points and new geographies. MTN has over the last two decades deployed the latter.
Other choices include inventing an entirely new proposition. Take for example the Finnish oil-refining firm Neste. They switched from a focus on crude oil to sustainable energy sources; becoming the largest producer of renewable fuels.
Others have reconfigured strategies to reinvent the business through joint ventures, acquisition and alliances. In so doing, they have acquired new brands and capabilities. The merger, (more of acquisition if you ask me) between Access bank and Diamond Bank is a very good example. Growing a business during a pandemic is a totally different playing field however. What should a company focus on to grow the business and sustain that growth?
The answer lies in focus. A disciplined focus on a number of things that create conditions for growth. We know why growth is important but what enables it and how can it be sustained?  Let us take a look at a few of them.
CUSTOMER EXPERIENCE (CX)
If predictive learning is anything to go by, the only real benchmark we have to date is the 2008 recession. That period saw CX leaders significantly outperform those who were slower to enhance their experience beyond product according to MCkinsey. Turns out that CX is the new currency. A Forbes article recently shared some stats suggesting that 86% of customers will pay more for great a CX. The report suggests that most companies are already competing primarily on CX.
The way you think about CX has probably had a profound impact on how you look at your business as a whole. This is just one reason why creating and obsessing over a great CX is so important. What usually happens is that there is too much focus on the product with little attention given to the customer.
The two primary touch points that create the customer experience are an organisation's people and their product or service.
TALENTED EMPOWERED & MOTIVATED HUMAN RESOURCE
If customer experience is the new currency for growth, then organisations, leaders and employees need to be aligned. They need to be equipped and resolute in delivering outstanding customer experiences. The remit of driving growth through delivering the customer experience typically falls to essential customer-facing teams and functions.
A couple of action items stand out. The first is building capacity, recruiting and developing talent. The second is empowering, enabling and motivating staff. Think about Disney and their focus to empowering their staff. Their goal is to ensure all employees are the 'right person' to talk to when an incident arises. That informs the content of their capacity development and training programs. Another example is Tata with its "Dare to try award" category that recognises and rewards novel, daring and seriously attempted ideas that did not achieve results.
Empowered, talented and motivated people can make the difference between success and failure at any time. But in uncertain times like during a pandemic, it is an essential capability. If it is not part of the company's culture, and exerted from the top, fear about the future and an accompanying apathy will undermine the organisation's chances of growth.
With growth comes changes. Usually the uncomfortable type of change. Companies have to embrace the challenges that comes with the change agenda. This entails a focus on customer's needs and also engage, inspire and truly involve employees. This essentially builds the organizational capabilities to deliver exceptional integrated customer experience. YouTube has gained ground on cable TV competition during this pandemic for instance. At $50 monthly fee, subscribers get up to 70 channels that features live sports, news and entertainment. Subscribers also get original content created by YouTube and a DVR with endless recording space. And they can do all this without a contract or equipment other than the subscriber's existing internet hardware. They could not have pulled this off without their human resource/talent.
BUILD PURPOSE INTO WHAT YOU DO
With regards to sustained profitable growth, as a sustainable business strategist, I will always emphasis the importance of a purpose. Neste was able to move beyond its traditional playing field and grow the business guided by a simple purpose "creating responsible choices every day." Purpose is the beginning of your journey to making a meaningful impact while making money in the process. It clarifies what a company stands for, provides the motivation for action and is inspirational. I recently wrote an article on purpose and you can access it here. We can help you draft a compelling purpose that will launch your company's journey to shared value possibilities.
AGILE OPERATIONS
Companies must quickly address the changes that have merged with the COVID crisis, including changing consumer and employee expectations, in order to get back to something of a normal business rhythm and at worst, stay afloat. As the situation begins to return to 'the new normal', companies must focus on being agile. This is the capability to move rapidly and flexibly in order to shape or adapt to the opportunities or threats arising from ambiguity. This is exactly what YouTube did, exploiting the pandemic situation with their stay home #withme campaign.  With the partial closure of the 3rd mainland bridge for the next few months in Lagos, I would imagine companies would have had extensive talks with their delivery team and worked out ways to manage customer expectations.
INNOVATION
Innovation is also very essential at this time. Companies can look for ways to do things simply better than competitors by improving existing products, creative marketing or simplifying a process. Barriers to innovative thinking should be eliminated however.  So, you are either sustaining, disrupting or introducing a transformational innovation that changes the game. When Apple introduced its iPod and later iTunes, it transformed how people listened to music and buy music. Innovation need not be as dramatic however. The other types of innovations are also valid ways to drive growth.
COMMITTED LEADERSHIP
A committed leadership is the oil (or should I say energy) needed to fuel the change engine that will lead to growth. A customer centred leader who drives and sustains momentum will energise a talented human resource. Such leadership will work and behave in sync with the proposed change as opposed to just lip service. They will engage employees at all levels making the path to growth all-inclusive and engaging. This type of leadership will inspire confidence in the organization in the context of its current state.
A positive CX is crucial to the growth of your business because a happy customer is likely to become loyal and help boost profits.  The most cost-effective way to grow is when customers promote your product or service through word of mouth, advocating for your brand, product or service.
Are you brick and mortar, online or both? At the end of the day, whichever choices companies make, they will be delivered through the talent and effectiveness of their people. People deliver the customer experience. They create, nurture and deliver brands that connect the business to customers. People manage the change and innovation that lies behind each growth path. People foster the sustained customer relationships needed for the company to succeed.
For example, if customer experience changes, they reinvent by identifying customer needs and working back from that to the business ways of working and practices. They are flexible, embracing and moving towards where challenges and opportunities abound. For example, they use technology to meet heightened consumer and customer expectation.  Growth ready organisations also reject complacency. Instead, they actively seek insights, ideas, and opportunities and move to address them.
To engineer sustainable growth, companies must think and act different. It does not matter how effective the strategy looks or sound, delivering result in this current climate requires a new type of organisation. One with a clearly articulated purpose that is led by a committed customer centred leader who drives and sustains momentum, energised by a talented human resource. This type of organisation is one that is ready for growth.